Welcome to our Blog!
Things are in progress - the website is up and running, courtesy of
www.giruff.com
and we even have our very own Blog which will be really handy to update our customers with news, special offers and events (and lets me avoid having to do any complicated web design!!).
We now have the keys to the shop premisis and as you can see from the photo below, there is a LOT of work to be done!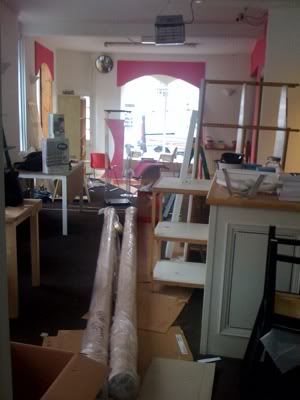 The shop was previously a wool shop too, but we are updating things and converting half of the shop to a "Coffee Corner". This means the kitchen is being refurbished and the main shop is being adapted. Most importantly, there is pink paint!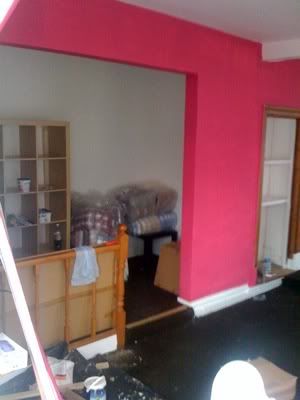 Over the next couple of weeks, I'll update the blog with photos of our progress and eventually with details of our opening night. Watch this space :)